Databases
Butte-Silver Bow Public Library subscribes to a variety of databases to assist you with research, genealogy, auto and small engine repair, and more. To access databases outside of Butte Public Library, the password is discovery.
Ancestry Library
Access billions of names in thousands of genealogical databases including Census and Vital Records, birth, marriage and death notices, the Social Security Death Index, Passenger lists and naturalizations, Military and Holocaust Records, City Directories, and African American and Native American Records.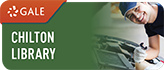 ChiltonLibrary represents the most authoritative automotive repair information available to car owners.
The Fuel Economy Guide features fuel economy data for new and used passenger vehicles dating back to 1984, allowing side-by-side vehicle comparisons, vehicle-specific air pollution emissions information, and safety ratings.
Biography In Context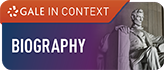 offers authoritative reference content alongside magazine and journal articles, primary sources, videos, audio podcasts, and images. Provides biographical information on 650,000+ people from throughout history, around the world, and across all disciplines. View search tips for assistance navigating this database.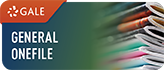 General OneFile is Gale's largest general-interest database, serving as the public library's ultimate periodical resource, with more than 8,000 titles. The database includes articles from general, specialized, and professional newspapers and periodicals, many with full text and images. Includes Fodor's travel guides, NPR programs, and full text of the New York Times from 1985 to the present. Updated daily. View search tips for assistance navigating this database.
InfoTrac Newstand is an innovative full-text newspaper resource allows users to search articles instantly by title, headline, date, author, newspaper section or other fields, eliminating random searching through newspaper archives. It provides access to more than 1,100 major U.S. regional, national and local newspapers as well as leading titles from around the world. It also includes thousands of images, radio and TV broadcasts and transcripts. View search tips for assistance navigating this database.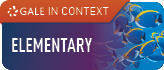 Kids Infobits A child-friendly database which searches across reference books and periodicals covering history, current events, sports, government, and people. View search tips for navigating this database.
PowerSearch lets users search an individual InfoTrac resource or cross-search content in multiple Gale databases, with a new interface that offers simplified browsing and a more weblike experience. It provides users with a sophisticated yet simple solution for managing a wealth of periodical, reference, multimedia and primary source information. View search tips for assistance navigating this database.
E-book and Digital Audio Library
Watch how-to videos, find answers to questions, and more.
Montana Memory Project
Provides access to digital collections and items relating to Montana's cultural heritage and government.

Montana Field Guide

ParentingMontana.org provides easy-to-use parenting tools to support your child's success from kindergarten through the teen years.
The Digital Public Library of America brings together the riches of America's libraries, archives, and museums, and makes them freely available to the world.
EdReady Montana provides free online math tutoring for Montana Students.